First time in the Centre?
In general, our guests find visiting the Centre a relaxing and thoughtful experience. The volunteers who run the Centre are friendly and respectful. Our visitors and volunteers are very, what you might call "normal"! People come for their own reasons and no-one is "pushy". We sit in regular chairs, listen to teachings, learn meditation, chat a little, sometimes drink some tea and then go home – hopefully feeling a little wiser, more compassionate, peaceful and having learned something useful they can use in daily life. Generally, there is a nice mixture of Danish and international people. Most of the classes are given in English, though we are working on providing more classes in Danish. Everyone is welcome and anyone can benefit from these teachings regardless of nationality, culture, background, gender or age.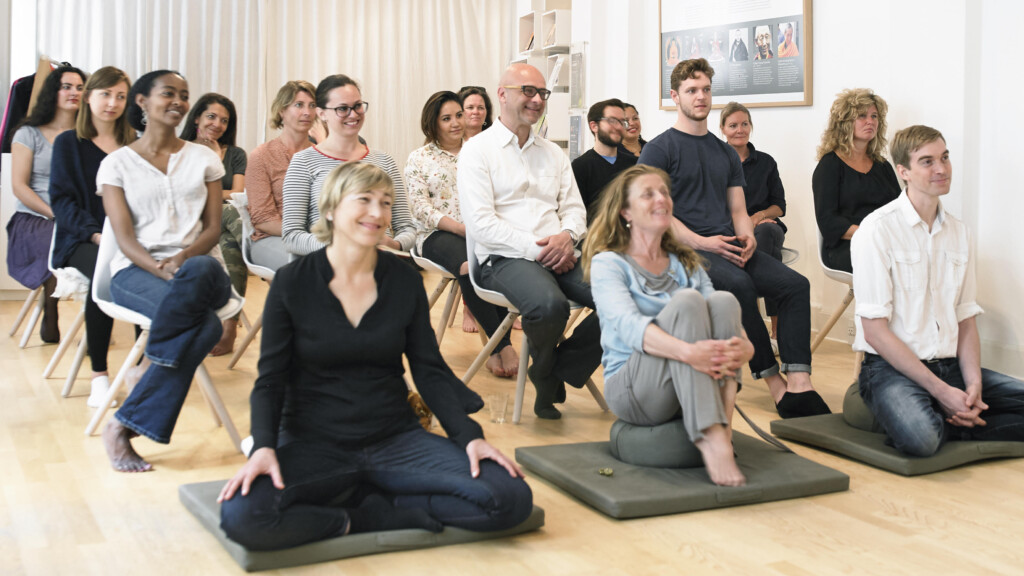 Want to talk with someone?
If you are not sure about whether what we offer is for you, please feel free to get in touch with us. We will try and answer any questions you have about what we do, why we do it, our tradition or the services we provide.