Get to know your own mind
Our Centre is a calm space in the city where you can develop a calm mind. Everyone is welcome here, no matter what your background or beliefs. From the basis of a calm mind, you can learn to understand your own mind, and understand what states of mind lead to happiness, and what states of mind lead to suffering. By strenghtening positive states of mind and weakening negative states of mind, you will discover how to control your mind in response to life's events and to develop your potential to find lasting peace and happiness from within.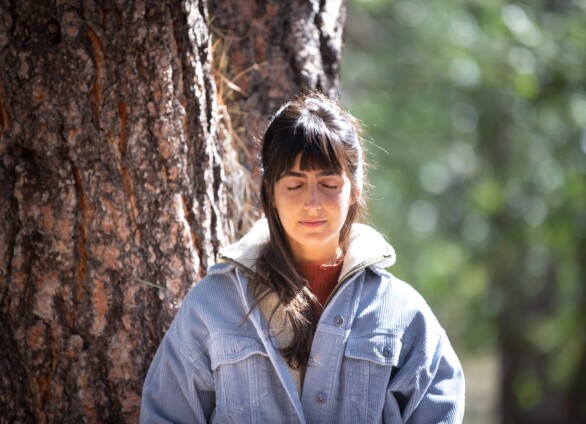 Finding peace and happiness from within
Meditation has been practised for thousands of years, but is relatively new in the West. There are many benefits to meditation, but most of us haven't yet built up a daily practice of meditation. Our Monday classes and weekend workshops provide an opportunity to learn about meditation and be introduced to teachings from Buddha that explain how to think in different ways to maintain a peaceful, happy mind. For Monday classes and weekend workshops, no previous experience is necessary and everyone is welcome to join.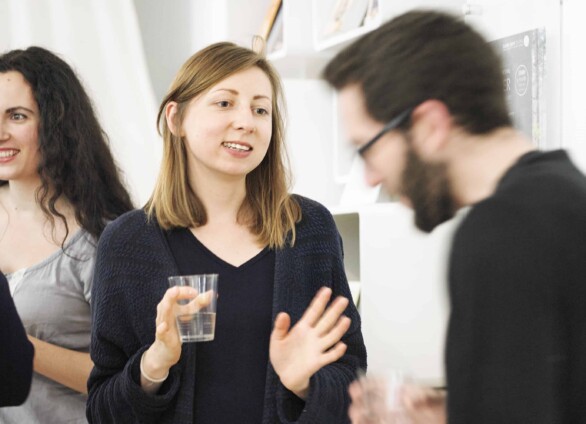 Buddha's teachings applied in everyday life
Buddha's teachings are called Dharma, and their purpose is to enable up to become wiser and more compassionate people. We offer teachings and Buddhist practices.at different levels., We emphasise the practice of these methods in busy modern life, as a way to solve daily problems. For those that wish to study Buddhism formally, we offer a study group on Wednesdays. For those who have some faith in the existence of enlightened beings (Buddhas) we offer regular chanted meditation prayers that help to open the heart.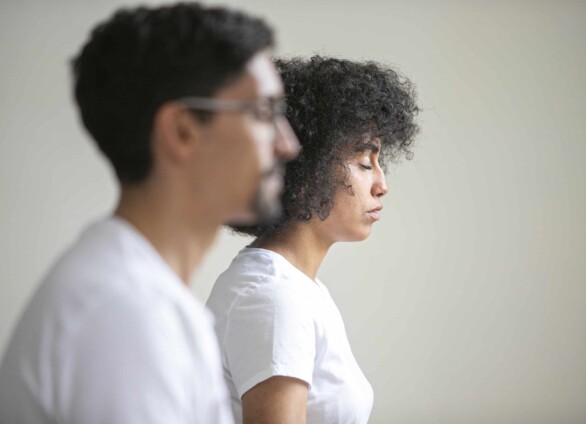 Buddhism is about the mind
Discover your unlimited potential
Buddhist meditation is much more than learning to relax and let go of stress. It is actually a method for self-development and a way to understand our own mind. Buddha Shakyamuni was a "mind-scientist" who provided us with a perfect description of the mind and how it functions. We learn how to improve our mind and thus transform ourselves into the person we would like to be.
Our Centre is a public place where we welcome everyone regardless of age, gender, ethnicity or background. We are a diverse community of people who are simply working to improve their minds through Buddhist meditation. Here you can meet like-minded people who are interested in solving their problems and finding happiness from a different source, where we discuss and learn from each other. Our Centre is a public service to everyone.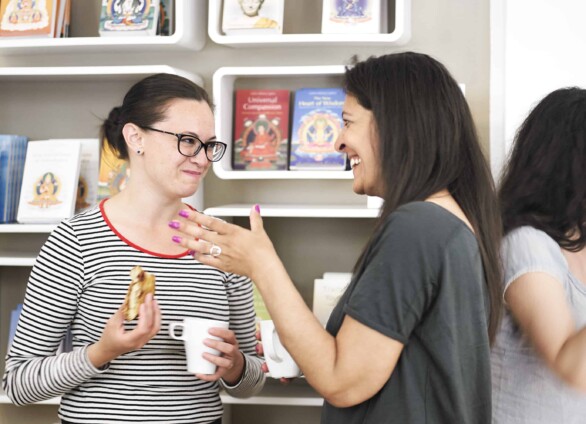 You can engage with our Centre in a number of different ways. Choose a way of using the Centre that matches your interests and needs at any point in time.
For most people, the Monday meditation classes are the starting point. Generally a different topic or theme is presented each month, and you can either follow the entire series or "drop-in" to an individual class, as each class is self-contained.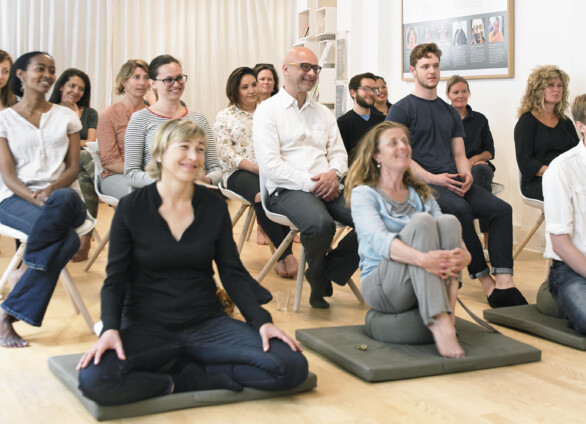 I am extremely grateful for having met Buddhism. Participating in the activities in the Centre is constantly an inspiration for me and brings me pleasure. Most importantly it helps me to keep a peaceful mind.
I was so grateful for the insightful and practical online teachings during lockdown which have truly improved my approach to life. I have also visited the Centre on a number of occasions. It's a modern, yet calming venue and I'm enveloped by a sense of peace there.
The Kadampa Centre is like an island of peace and tranquility in our whirlwind lives. An opportunity to discover the true values of our lives, to discuss and question in an atmosphere of complete acceptance. The teachers are knowledgeable, talented, compassionate and certainly walk the talk in their sincerity. People make the community and everyone is welcome to participate.
Warm friendly place, with skilled, down-to-earth teachers. Definitely worth a visit.
This is a wonderful place to learn meditation - at all levels. I have learnt about many inspiring subjects such as compassion, kindness, forgivenes and universal love - just to mention a few. These have helped me a lot with overcoming stress, anger and attachment. I can highly recommend the Centre to anyone who wants more inner peace, contentment and happiness in their daily lives. There is always a nice and welcoming atmosphere, including tea!
Through attending the Centre I developed a renewed focus, strength and determination and found some practical wisdom in myself. Over several years the Centre has offered a great place with great people and I have much to be grateful for. Thank you!
Considering to visit? What you can expect
We do understand that coming to the Centre for the first time may feel intimidating. We will do our best to make you feel welcome and explain what we offer. Truly, everyone is welcome.